Roses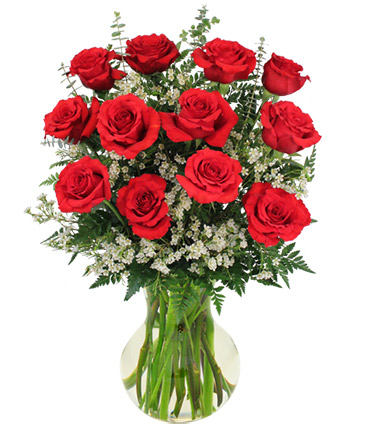 Red Roses and Wispy Whites
Classic Dozen Roses
Vase of classic long stem red roses or different colors as available, with baby breath and greens. Also in pink, yellow, white, lavender, orange 1 dozen roses @ $55.00 18 long stem red roses @ 75.00 24 long stem roses @ 100.00
Shown at $55.00
RED ROSES AND WISPY WHITES
CLASSIC DOZEN ROSES
Rose Vase&nbsp, Foliage: Leather Leaf&nbsp, Silver Eucalyptus &nbsp, Red Roses &nbsp, White Waxflower.
Vase of classic long stem red roses or different colors as available, with baby breath and greens. Also in pink, yellow, white, lavender, orange 1 dozen roses @ $55.00 18 long stem red roses @ 75.00 24 long stem roses @ 100.00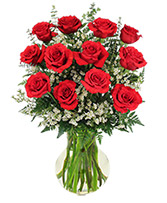 $55.00
$75.00
$100.00
Shown at $55.00
Sending roses is always a special occasion. Roses are the traditional, go-to romantic gift. They are also a one of the most popular and recognized flowers in the world. No matter who you want to send flowers to, roses are a perfect choice. Send red roses for romance, white roses for respect, and yellow roses for friendship. Whatever rose you choose to send, FREY FLORIST & GREENHOUSES in Providence can help you!